This VIMO's group división is dedicated to the manufacture Raspa and Amagado type greenhouses or, as it is lately known due to its success, Greenhouse Almeria type. The extensive experience listening to the needs of the farmer allows us to offer him the most suitable solution for each case.
Competitive price, unsurpassed quality and personalized service are the keys to Villegas Moreno's success during all these years. Maintaining our commitment to improve in all these areas will be your roadmap to maintain this success.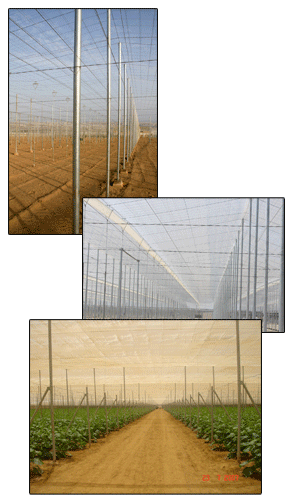 The products offered by this company are:
Structures and enclosures of greenhouses type Almería.
Structures and enclosures of Greenhouses type Net-house.